Extended Stay, the Regency Suites Way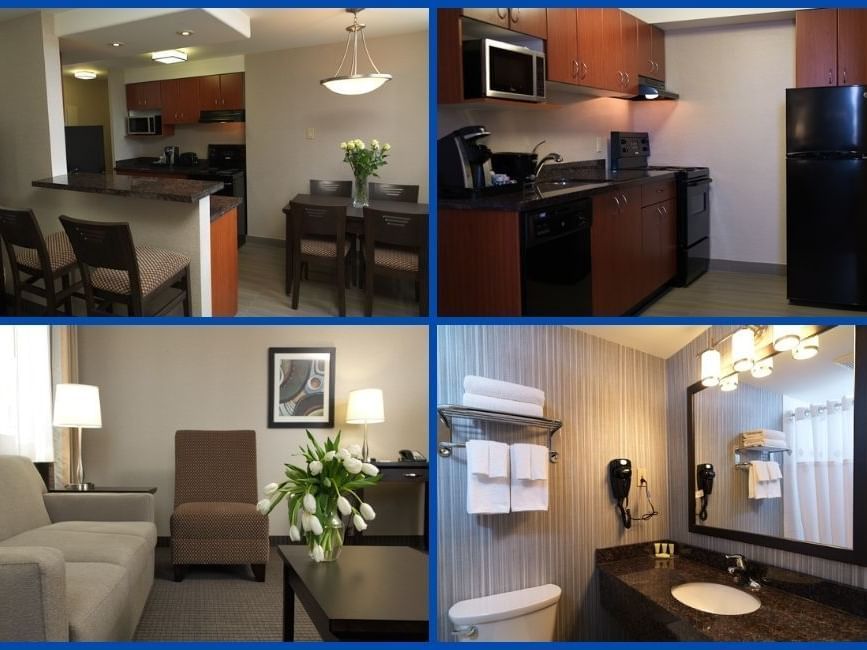 In town for a few days and staying with us? Get ready to enjoy and explore everything Calgary and surrounding areas have to offer. Whether you are hiking the Rocky Mountains, discovering Drumheller, exploring the Calgary Zoo and Heritage Park, or seeing the sites around Downtown Calgary, let the Regency Suites be your base camp for all things fun! You can explore throughout the day, and when you come back, you can relax, recharge, and plan your next day's adventure.
Enjoy the Suite Life during your stay and choose either a 1-bedroom (over 600 sq.ft.) or a 2-bedroom (over 800 sq.ft.) bright and spacious apartment-style suite. All feature a living room, dining area, and full kitchen with dishwasher (because who wants to do dishes while on vacation, right?). These suites are ideal for long-term stays as they have separate sleeping and living areas. Housekeeping is available once per week (we do the cleaning for you, but you are responsible for doing the dishes!), and it needs to be booked in advance.
On top of our fabulous suites, the hotel has amenities to make you feel right at home. Cable, wifi, and utilities are included in the rental, no extra charges there! Full disclosure, we encourage you to bring your own toiletries, coffee/tea, condiments, and cleaners as we do not replenish them on monthly stays! With laundry facilities onsite, you can pack less, stay longer, and have no big piles of laundry to do after. Get your day started with a quick workout in our well-equipped fitness centre, enjoy a complimentary hot buffet breakfast, and let the adventure begin! Did we mention you also get discounted parking?? Contact us today to book your extended stay!